Lt. Nawang Kapadia Himalaya Collection The American Alpine Club
Harish Kapadia has been climbing in the Himalaya since 1964. Over the years he has enviable record of photo collection for last 45 years in the Himalaya. All his pictures (in format of transparencies) have been stored at the American Alpine Club (AAC) Library at Goldon, Colorado, USA. AAC has stored them separately and have been scanning them to put on Flickr.com. Those who require pictures can contact the Librarian and obtain the High Resolution pictures. About 2500 slides of various areas in the Indian Himalaya are available at present. About 3000 more pictures in Digital format will be added shortly. These pictures cover glaciers, mountains, trails, people, and famous personalities in the field of mountaineering.
These pictures are already proving valuable. The ABC News at USA used a picture of the famous Nepal researcher Elizabeth Hawley, a researcher has purchased many photos of the Gangotri glacier for his major book, a German researcher has used pictures of Garhwal to trace routes of earlier German explorers. Glaciologist have taken pictures of glaciers in the Himalaya in 1970 and had a picture taken from same spot in 2010 to compare the retreat of glacier with help of Satellite maps.
There are many photos which are historic as they are more than 50 years old and of rare areas which have never been visited before and since. For some areas like the Siachen Glacier this is the only record available.
Few other pictures are also at The Alpine Club, London and the Japanese Alpine Club at Tokyo under the name Lt Nawang Kapadia Collection. Please contact the librarian at these respective clubs.
View from summit of Kalanag peak looking to Swargarohini peaks and beyond (1984)


Chaukhamba peak in 1997. Same view as in 1937 by A Gansser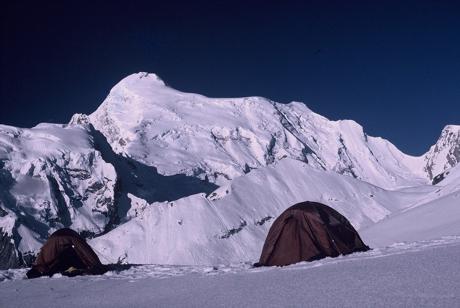 Into Rishi Gorge 1974. Comparable to Shipton's photo taken from same spot in 1934.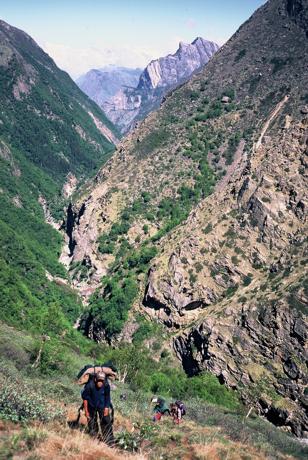 Tensing Norgay statue at place he was cremated at Darjeeling (1986)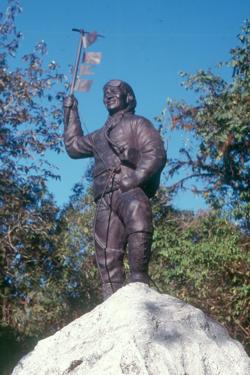 Gyazen and Da Namgyal Sherpas forced to sell sweaters to survive. This photo forced authorities to give all Sherpas pension when they retired.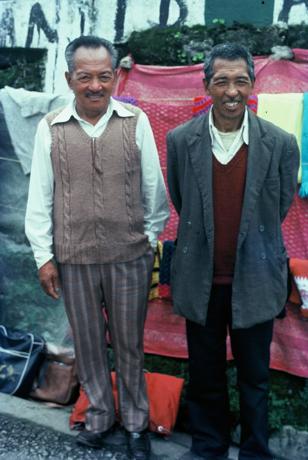 For queries and obtaining pictures contact
The Librarian
http://americanalpineclub.org/p/library
American Alpine Club Library
710 Tenth St. Ste. 15
Golden, CO 80401
USA
The Lt. Nawang Kapadia Himalayan Collection is available on Flickr