Tensing Norgay National Adventure Award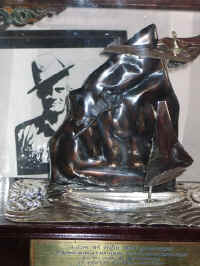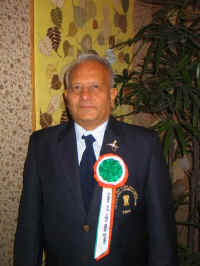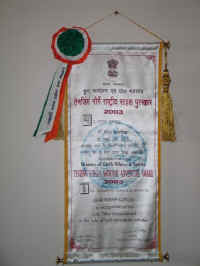 As you have come into this world, leave some mark behind or what is the difference between you, the tree and the stone? They too come into existence, decay and die. But do it with will and optimism without the thought of failure. God will help you to scratch the eternity.
-Swami Vivekananda
The ceremony for the Arjun Award and Tensing Norgay Award was grand, held in Ashoka Hall of the Rashtrapati Bhavan on August 29, 2005. With President's Guards all 6 ft 3 inches tall, in white. There were senior military and all officers from three services in attendance and a crowd of 500 to witness the ceremony.
At 11.45 am on 29th August 2005, 'The Sports day' in India, President Abdul Kalam entered with a shout from the Guards and band struck bugles announcing the arrival. Then followed the National Anthem. The Secretary of Sports got up and asked the President permission to start the ceremony. Each of us by turn walked to centre on the hall, stood in attention as citation was read out in Hindi. Then the awardees walked slowly up the dais, and President chats with all briefly for a minute and photographs are clicked and trophy awarded.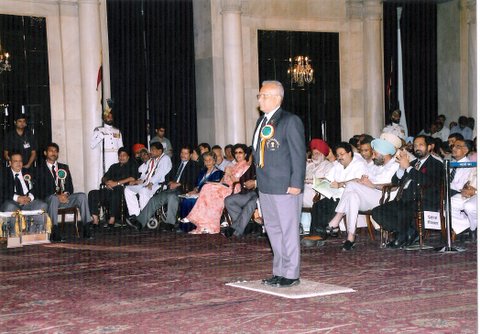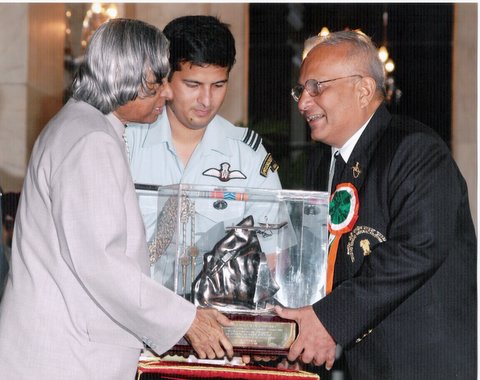 Walking up to receive the award Receiving the award from the President of India
My turn came as first awardees for the Tensing Norgay National Adventure Award (for the year 2003) and I stood in attention as the citation was read out listing my achievement. Then the this 'Life Time Achievement Award was announced. I walked slowly to the dais and accepted the award. I mentioned that 'Sir I have enjoyed the divine beauty of mountains and have been to the Siachen'. President stated, ' You are lucky. I have also gone to the Siachen 5 times'. Then I walked back.
There was a group photo after the award and I was in front row with the President and others. Then we walked with the President to a room for high tea. I tool opportunity to walk with him and request him if he would see the pictures of the Siachen. He said we will organise at Rashtrapati Bhavan. The room had 6 ft long portraits of all past Presidents of India.
After a brief stay President retired and party went on. Evening was a special dinner hosted by Shri Prithviraj Chavan , Minister for Sports.
The award consists of a beautiful trophy depicting a mountain, sea and air adventure. There is a scroll of citation and special sports jacket with official Government of India emblem of the Ashoka.
This highest Adventure Award of India to me has been dedicated to my son Lt. Nawang Kapadia of 4/3 Gorkha Rifles, who believed that 'It is better to die in Valour than be a coward'. He will be proud of it.