Nawang Football Club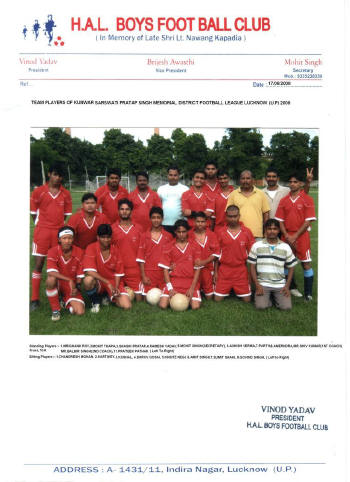 We are very pleased to hear that Mohit Singh from Lucknow, has established a football club in the memory of Lt. Nawang Kapadia. The team made of 19 members has been actively participating in the tournaments in Lucknow and we are looking forward to them winning many matches.
In its first match the team played very well and scored two goals.
This is a wonderful way to keep Nawang's memory and we wish the team all the very best in improving their performance.
The team is looking at raising sponsorship to play tournaments at a state level. If you would like to contribute, please write to me at Contact